Sedona Yoga




Sedona Yoga
Yoga on the Rocks!

Let go of all Stress!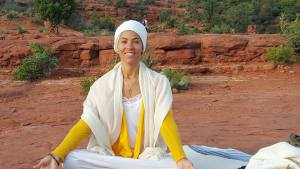 A powerful healing and balancing of your mind, body and spirit! During this time you will let go of all tension, stress, confusion.
You will let go of that which doesn't serve you anymore, and observe how this ancient technology balances your electromagnetic field, brain hemispheres, nervous system, glandular system and more!It will bring you into balance, inner peace and harmony.
And…All this in a very short time!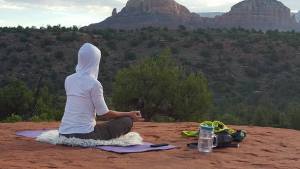 2.5 hours
$249 per person
$229 per person for 2 people or more
YOGA at A VORTEX!   YOGA in the MEDICINE WHEEL!
There are hundreds of transformational yoga sets to choose from.   ….. And so many more!
We will choose the best set for you after a brief consultation.
• Becoming a Spiritual Warrior – Act Now!
• Balancing the Chakras
• Balancing the 5 Elements Mind
• Balance the Mind–Act from Neutral Mind
• Balancing and Strengthening the Aura
• Creating Prosperity and Abundance
• Clearing the Subconscious
• Disease Resistance
• Inner and Outer Vitality
• Healing Depression, Fears
• Healthy Bowels
• Relieving Stress
• Releasing Premenstrual Tension & Balancing Sexual Energy
• Releasing Karma
• Remove Inner Conflicts
• Unloading the Subconscious
"The mind is the link between body and spirit or consciousness. It is the habits of the mind that bind us to attachments and duality and, in turn, suffering. It is also the habit of mind that leads to non-attachment and to the practice of merger with what is real. The mind is a sophisticated tool that can give us liberation, or it can give us confusion, ignorance and bondage. Kundalini Yoga trains the mind to serve us to achieve our highest potential"
Yogi Bhajan

YOGA & VORTEX HEALING
Everyone Agrees…Sedona is a Magical Place!
Sedona's magic is not only in the breathtaking beauty of the Red Rocks but the special spirit, energy that emanates here.
In such a sacred and spiritual place yoga is one of the most effective tools to align mind, body and spirit.
I teach Kundalini Yoga & Meditation as taught by Yogi Bhajan because it's the fastest and most effective modality to achieve an alignment of body, mind and spirit. Kundalini Yoga, also called Raj Yoga has been practiced for centuries by nobility, kings and queens only. While all other yoga modalities went to the west, Kundalini Yoga was kept secret in India. It was considered to be too special and powerful for the westerners to absorb.
In 1968 Yogi Bhajan came to the U.S. to teach Kundalini Yoga because he believed times will be intensifying and people will be in need of a more powerful and complete yoga modality.
Kundalini Yoga incorporates all other modalities in a supreme scientific technique to achieve an alignment and balance of the body and mind with our spirit and soul. It is a supreme technology developed over thousands of years by ancient yogis. It is the fastest modality to bring changes in our being.
Kundalini Yoga uses hundreds of different breathing techniques, eye movements, hand movements, mantras, chants, exercises, deep relaxation and special meditation techniques.
Each class is scientifically structured to balance and heal a specific aspect of our being. Kundalini Yoga includes all eight limbs of yoga in each class.