Best of Sedona's Personalized,

Semi-Private Tours and Vortex Healing
Tours Since 1998
Our tours reflect our love of Sedona,
Love of the Land… and most importantly …

Love of all People!
Our guest's enjoyment and satisfaction is our first priority!
We pick up at all major Sedona Resorts!
Tours in Air Conditioned Minivans (no off-road vehicles and tours)



You'll Live It!       You'll Love It!
Tel: +1 (928)-202-4300
Watch our Video!

Sedona
Sights & Canyons Tour 
Live with
Margareth!
I went on a Vortex & Medicine Wheel Tour … 
I wanted to thank you for my "experience". It was truly beyond anything I ever would have possibly imagined. I knew there was a reason why I needed to come to Sedona.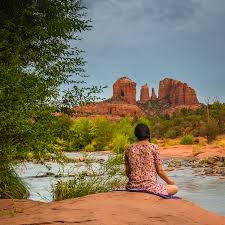 It has changed me & given me a sense of calm in my life I never had before. For me, It was the most spiritual experience possible. I am confident this event will never be surpassed. It remains with me to be held & cherished it forever.
Yes, I was a teacher but I know that this Wolf was "my teacher". He was there at a time for a reason & to teach me about myself.
 I cannot thank you enough for being the conduit to allow this message to come to me.
I went on the Sedona Sunset Tour.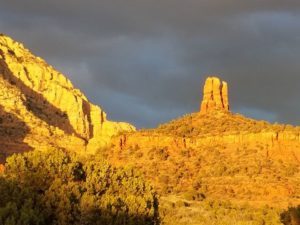 What an amazing evening !!!  She takes you to the popular sights such as Chapel of the Holy Cross and the Airport lookout site ; but she also takes you to little hidden treasures off the beaten path that you would not find otherwise.
It did NOT feel like a typical tour ; it felt like riding around and sightseeing with a friend.
She does smaller groups and the experience is very personalized.   So glad the hotel recommended her and I found her !!