Margareth

Owner Sedona Tours & Vortex – Red Earth Adventures. 
Margareth's Navajo name, given to her by a Navajo Elder is "The One of Many Lands". This name truly matches her spirit. She is very much of this world, but not of one place. Trying to pin her into 'one country or one nation' will be like locking a butterfly into a glass jar. Her wide spirit encompasses all Lands, all religions, all countries.
She traveled the world many times over on business trips. Her travels were always accompanied by her deep love of people, her curiosity and acceptance of different cultures. As a guest speaker on the topic of "How to relate to international cultures", she answered: "Always remember that we all have the same heartbeat, and we all have the emotions: we all laugh when we are in love and we all cry when somebody we love dies!'
Her comet-like success in the business world, and the intense traveling  wore her down. She needed something, but didn't know what. She traveled to exotic countries, her heart was wide open to the world she was living in, she was taking it all in, and could not get enough…. And, yet, she was exhausted and not happy.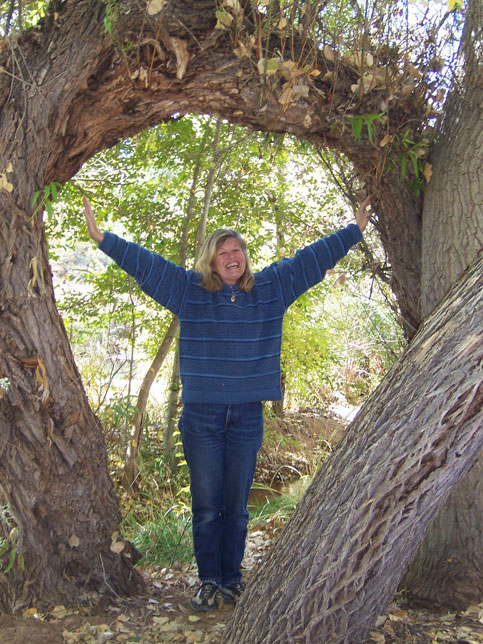 Until, one day….She heard the "Call"…In her meditation she heard the sound of the flute. The flute music was so clear she thought it was the neighbors playing. The call came from Long Canyon, in Sedona, Arizona. She became a tour guide with one of the Jeep Tour companies and started taking people on tours on 4×4 jeeps into the magical canyons of Sedona. The joy found in this simplicity, just by being "out on the land" was what her soul needed. The land! Finally, she came home! Native American spirituality was introduced to her. The drum "came" to her. When she heard the first beat of the drum, she could feel an intense emotion of joy in her heart.
She found an instant connection to this simple but most powerful living teachings. She could not get enough as she traveled the land of the Southwest intensely, interacting with Native American tribes and peoples, living on Indian Reservations at times.
Prior to arriving in the Southwest, her interest in world philosophies and spirituality took her deeply into Hawaiian Huna practice, Thai Buddhism, Kabbalah, Korean Chi Qong, Reiki, Yoga, Crystal Healing, Hypnotherapy and more.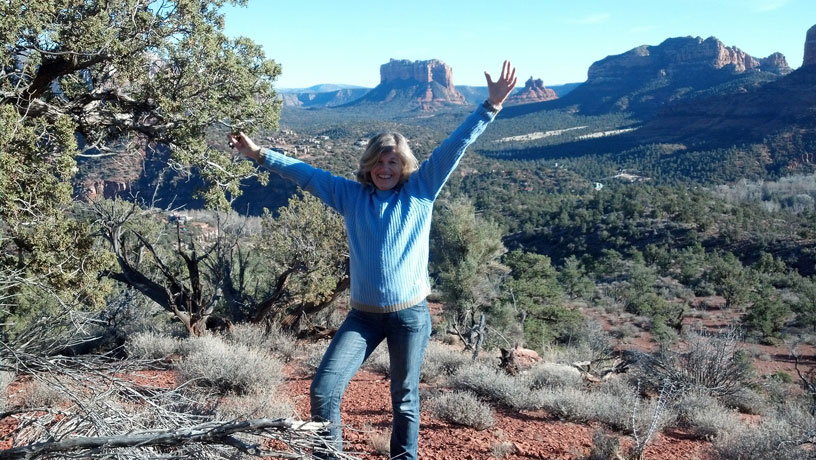 Her interest in Jewish Mystism (Kabbalah) brought her to Israel for a few years. She was encouraged to teach and lead.
While in Israel, she discovered an Indian Tippi Village in a Kibbutz in the Golan Heights.
The landscape of the Golan Heights,  the soaring eagles reminded her of the Southwest.  She started facilitating Medicine Wheel ceremonies for Israelis and Palestinians. She facilitated an open Medicine Wheel ceremony on the beach in Tel Aviv. Sometimes there was only 2 people, sometimes there were 50. But the Medicine Wheel continued. The sharing at these Medicine Wheels touched so many people.
Then, came TV and media interest. Margareth felt the best interview would be the experience itself. Her work was on national TV, daily newspapers, specialized travel publications, Vogue Israel!
The tension in Israel intensified. Being empathic, she could feel the pain, sorrow, hatred, fear, anger and rage around her. It was time to retreat!  This didn't feel good. So, while the phone kept ringing and people asking for more of the Medicine Wheel ceremonies… she left!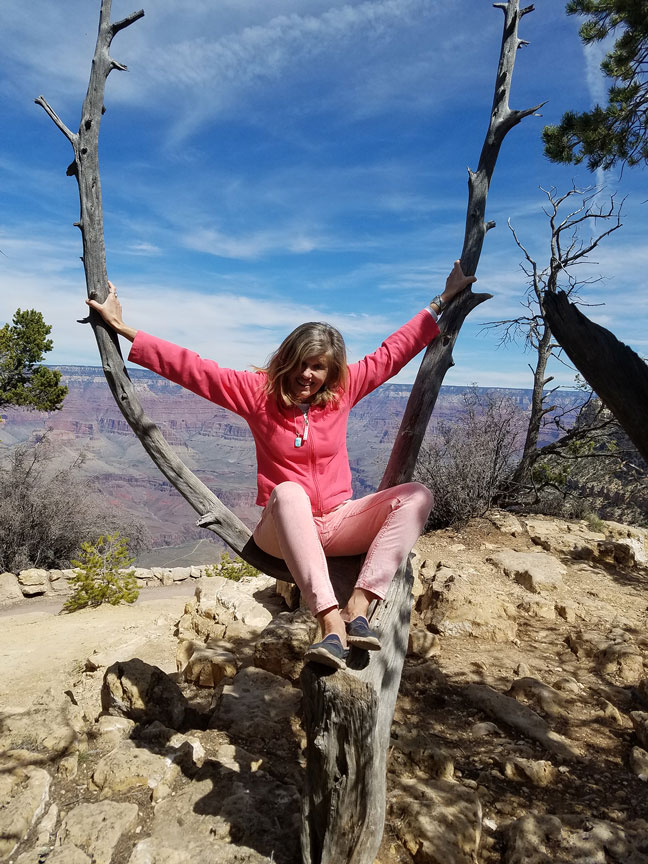 She moved back to Sedona, to the peace and abundance of the earth. She felt safe. But!…it was too quiet….She knew she had to go back there, she was needed. She stayed a couple of months and facilitated Medicine Wheel ceremonies. Then again, the intensity was too much for her. She came back to Sedona. She went back to Israel two more times.
A historian of the world's largest religions once noted that Margareth came full circle. She mastered the world's 3 main religions (Judaism, Christianity and Muslim) by experiencing all to its fullest. How interesting that she now teaches the basics of all, which is our basic connection to the land, with God in and around us. That's where it all started, when it was simple and safe…..
She now lives in Sedona, Arizona. She is the founder of Red Earth Adventures, a division of Sacred Land Tours.  Her heart fills up with great joy  watching people find their smile as she found hers.
Margareth is also a Kundalini Yoga teacher, Reiki Master, Clinical Hypnotherapist, shamanic ceremonial facilitator, and Story Teller.  Her boundless love of all people is what makes her tours so very special…that love is contagious. Her tours are experiential. She loves it, she lives it. You will love it, and you will live it too!
Aho Metaquiasin
(For All My Relations)
Customized "On Demand" Tours
Jerome, Indian Ruins, Wineries, Art Galleries, Native American Jewelry,
Photography Tours, Walking Tours, Indian Reservation Tours.
Please inquire for rates and duration.
Guest minimums required on all tours.
We reserve the right to cancel a tour if guest minimums are not met or due to weather.
Cancellations with less than 24 hours notice and no-shows are non refundable.
Tours do not include taxes and gratuity.